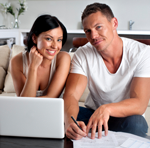 ---
Welcome
New Credit Union Hours
Monday - Thurdsay: 9 a.m. to 4 p.m.
Friday: 9 a.m. to 5 p.m.
Closed Daily from 1 p.m. to 2 p.m.
Go Paperless with E-Statements
Sign up for E-Statements
And you could WIN
$100
Getting a New Car…?
Let us help!
Vehicle Loan Special
New/Used & Refinancing
Now as Low as…
2.99%*APR
Back to School ALREADY!!
Don't Stress! Let us Help...
Back to School Loan Special
$1,200
12% APR
12 months
~Call us today at 501-268-9301 for more information~
+ Read More
---
Mission Statement
&nbsp
The credit union is a member-owned financial institution whose purpose is to promote the financial well-being of its members by providing a wide range of comprehensive and progressive financial services.
---
IMPORTANT NOTICE TO OUR MEMBERS
&nbsp
Natural State Federal Credit Union will never call our members and ask them for their debit card numbers or credit card numbers. Never give your information to anyone who calls on the phone asking for it.
+ Read More